Our 2017 Sponsors
Thanks to the generous support of our sponsors, we are able to ensure that all of our participants fundraising dollars go entirely and directly to breast cancer research. All BRIGHT Run operating costs are covered through financial sponsorships and in-kind donations.
PRESENTING PARTNER


Mercedes-Benz Burlington is committed to preserving the performance, safety, reliability and long-term value of your Mercedes-Benz. Buying a Mercedes-Benz is the beginning of a lifelong partnership, with your car and your Mercedes-Benz dealer!
Mercedes-Benz Burlington, A division of Quantum Automotive Group
https://www.mercedes-benz-burlington.ca/
GOLD PARTNERS


Genomic Health is a longtime sponsor of the BRIGHT RUN. The company, established the same year the human genome was sequenced in 2000, is the world's leading provider of genomic-based diagnostic tests to address both the over treatment and the optimal treatment of early-stage cancer. Its mission is to eliminate the "one-size-fits-all" approach to cancer treatment.
http://www.genomichealth.com
Paul Bresnahan
Wealth management is our business — and our passion. Whatever your needs, you can be confident that we can help provide the personal wealth management and wealth financial planning services that are right for you along with open, straightforward advice to help you create the life you envision. http://advisors.td.com/paul.d.bresnahan
SILVER PARTNERS


Beohringer Engelheim works hard to find medical breakthroughs and investing in research, development and medicine for therapies which fulfill unmet medical needs. The family-owned German parent company is among the world's 20 largest human pharmaceutical research and development businesses. http://www.boehringer-ingelheim.ca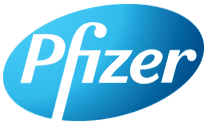 At Pfizer Canada, we are proud to be active in communities with a focus that reflects our core belief that, to be truly healthy, it takes more than medication. Many of our employees are also making a difference by volunteering their time to causes important to them. As a company we are, and will continue to be, committed to working together for a healthier world.
BRONZE PARTNERS


Elizabeth Interiors- a fine furniture showroom for the discriminating buyer with an eye for value. Moving, building, remodeling or updating every project begins with a dream and a beautiful vision and Elizabeth Interiors will help you bring them to life.

Guided by our shared values, our corporate responsibility mission is to invest in innovative solutions to social and environmental challenges, mobilize Deloitte people, cultivate strategic partnerships, and convene thought leaders to support our communities and make an impact that matters.

Science compels us to push the boundaries of what is possible. We trust in the potential of ideas and pursue them, alone and with others, until we have transformed the treatment of disease.
AstraZeneca. What science can do.

HMECU's commitment to provide the best care for our members' needs goes beyond the walls of the credit union.
HMECU takes pride in demonstrating to our members that the service beyond expectations which is displayed throughout our branches is also established in our community.

Eisai Limited marshals its talents to explore new therapeutic approaches that help address two key goals: meeting the medical needs of patients and their families, and improving their quality of life.

IBM pursues the highest standards of corporate responsibility, from how we support and empower our employees, to how we work with our clients, to how we govern the corporation and connect to communities.