BRIGHT Run team captains should keep an eye on their mailboxes. It's bling time!
BRIGHT volunteer Sandy Murphy is making her list and checking it twice in preparation for sending out this year's stunning team captain's jewelry.
Designed especially for BRIGHT by Monica Graves of glamjulz, this year's bling is a bit of a departure.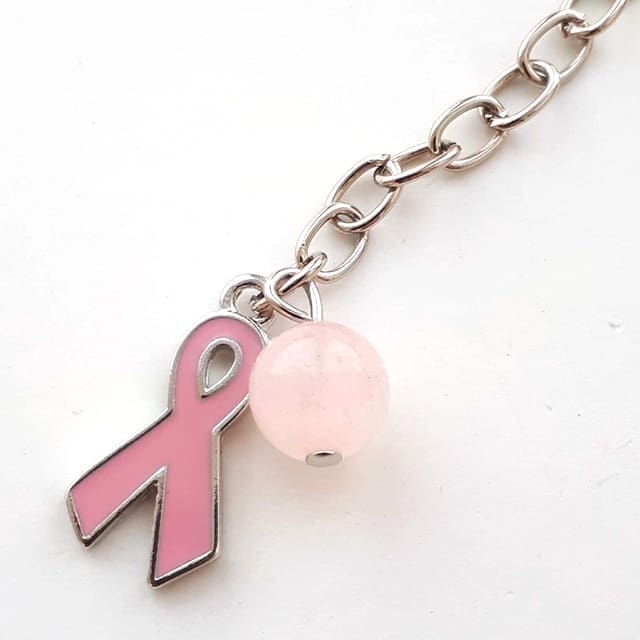 Instead of the traditional bracelet, captains will receive a delicate necklace that Monica says is inspired by hope and renewal.
"As we slowly start stepping out into the world again and things go back to 'normal,' let's not forget that we must always show the world our sparkle and advocate for those who are unable to do it for themselves," she said. "Being a team captain carries great responsibility and you are the perfect one for the job!"
Each necklace is hand made with high quality Czech glass beads and rhodium plated findings, which makes the necklace hypoallergenic and nickel free.
All survivors' necklaces have an added rose quartz bead to symbolize the love and hope they share.