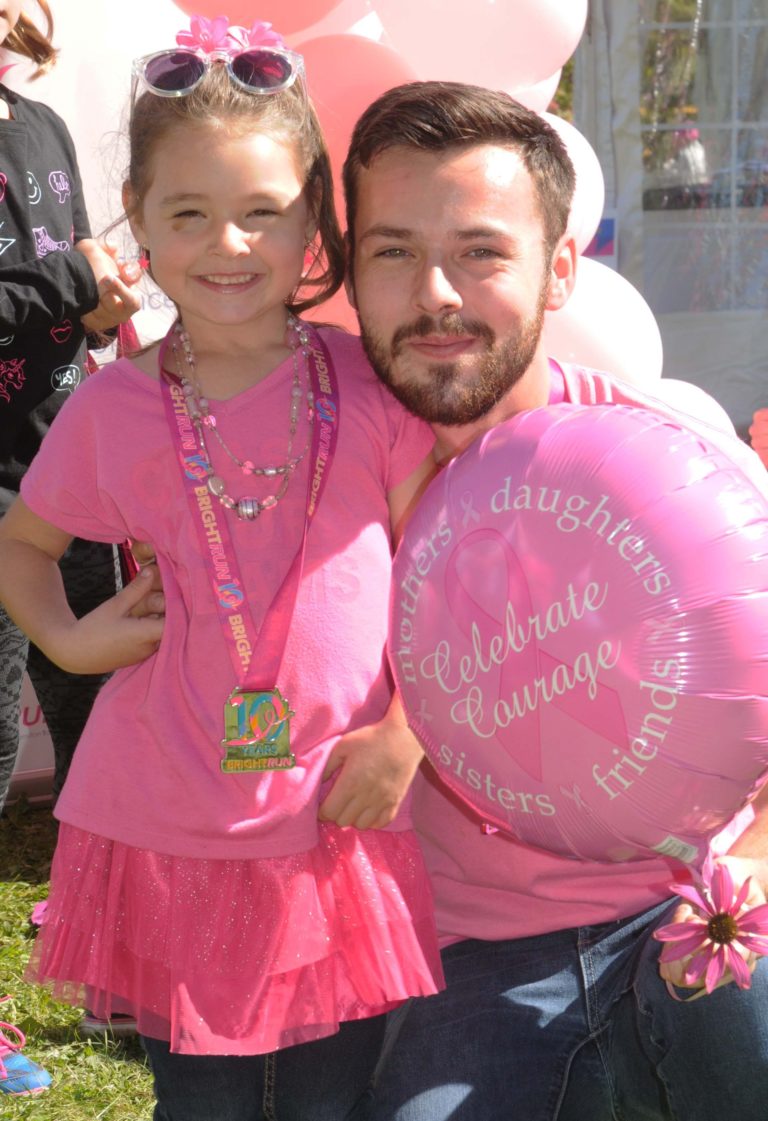 Welcome to BRIGHT Run, an event that brings together breast cancer patients, survivors, friends, family and community partners. Together we are raising funds to support much needed breast cancer research.
If you are new to BRIGHT Run – welcome aboard!
We are delighted that you are joining us for this fun-filled Event Day (not to mention the days and weeks leading up to the excitement!).
For those returning BRIGHT Runners – thank you!
Together we have made history and had a lot of fun making it happen. Let's do it again!
BRIGHT Reasons for Being Involved
Why are you participating in BRIGHT Run? When you are setting up your online fundraising page make sure that you share your story and the reasons why you are participating. Are you involved in memory of a family member or friend and you want to leave a lasting legacy in their memory? Or are you walking/running in honour of someone currently going through treatment and you want to show them your support? Or are you participating in honour of the dedicated compassionate staff at the Juravinski Cancer Centre who care for patients and families going through a cancer diagnosis every day?
Whatever the reason you are participating, it is important that you communicate that message when you are reaching out to friends, family and the community to help you reach your goal.
We'd love to share your stories with our BRIGHT Run eNewsletter readers. Contact Lee Prokaska at info@brightrun.ca.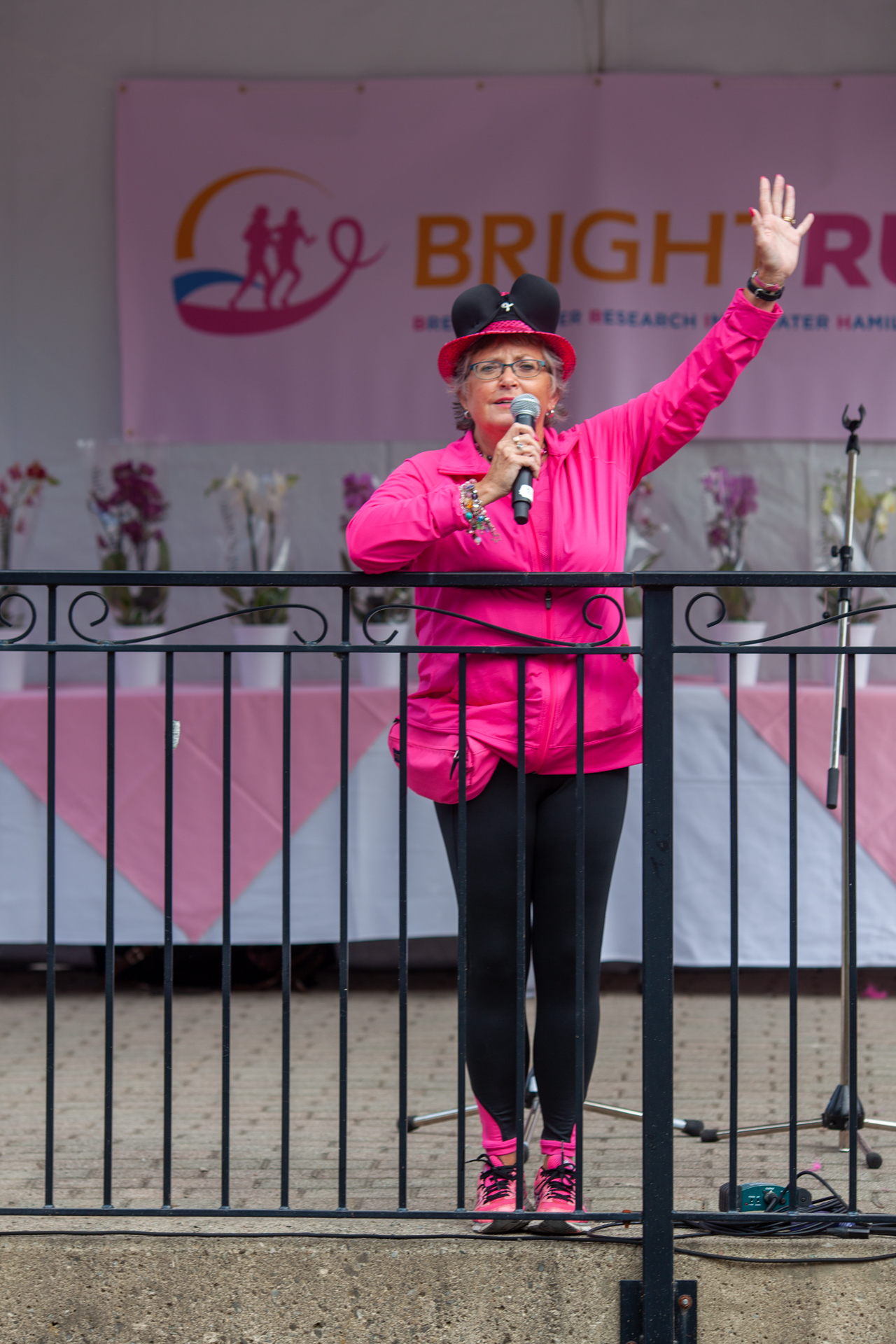 Fundraising Tips
Thank you for joining us, once you are registered you are welcome to form a team or join an existing one. Click here for our Team Info page.
Here are some tips:
Share your story: when telling people about the event make sure to share why you believe in the cause.
Stay motivated: Stay motivated: by simply asking people to sponsor you, you are helping to spread the BRIGHT Run message and our purpose. Don't be disappointed if every "ask" for financial support does not end with a YES.  That's OK. People may prefer to join your team and attend the Event. Invite them. Or, they may simply want to check out the event of Facebook, Instagram or through the eNewsletter to learn more. It's all good. The more we talk about BRIGHT Run the better.
Stay in touch: send updates to your donors on how much you've raised and how much the event raised in total. Don't forget to say thank you! A picture of you at the event is always a nice touch!
List of potential supporters:
Here are a few ideas of who you can approach for pledges:
Neighbours
Friends
Coworkers
Family
Facebook friends and Instagram followers
Businesses you frequent and sports teammates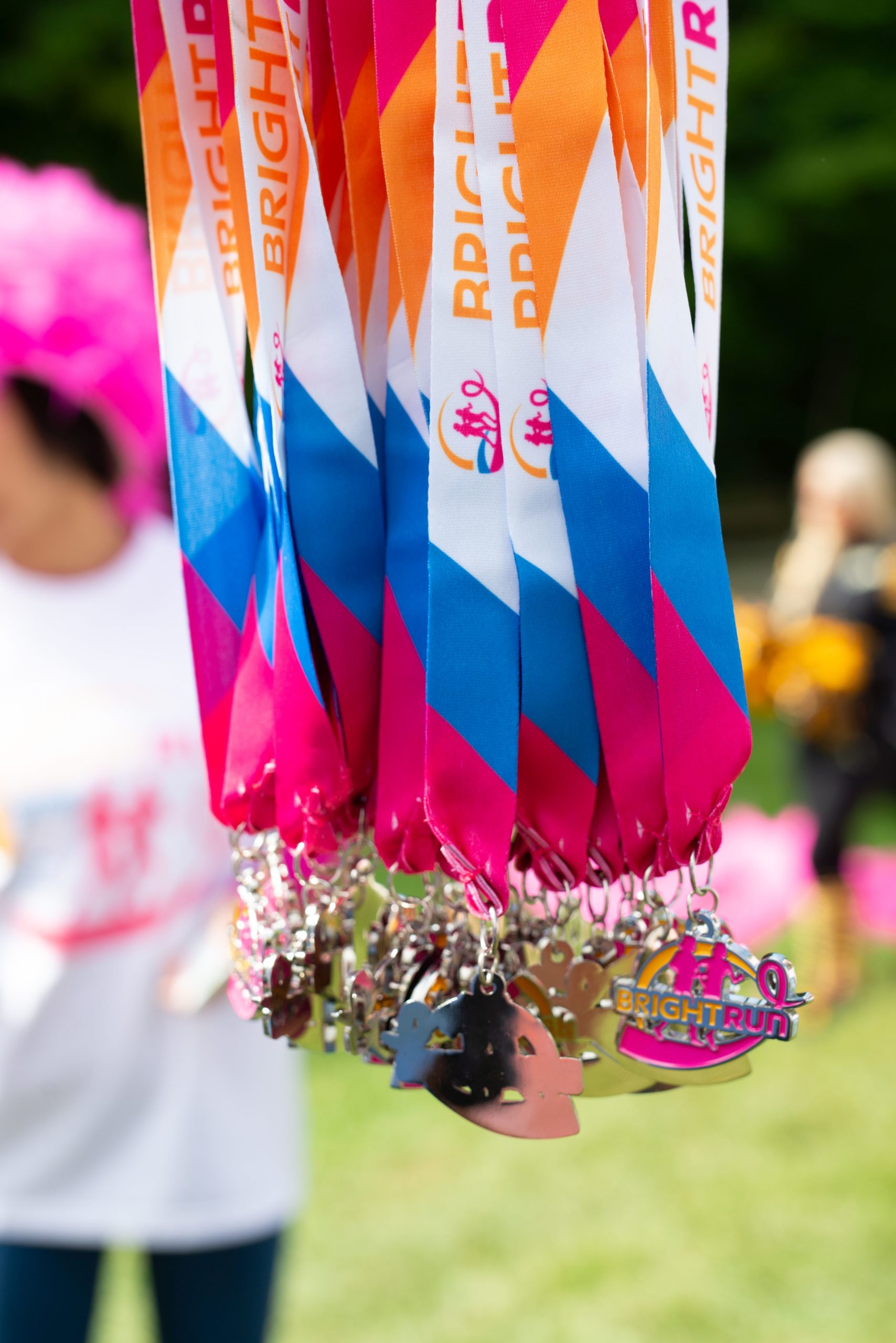 Ways to Fundraise
Collecting pledges in person (cash and cheques)
Collecting individual cash and cheques is a great fundraising technique.
You can download pledge forms here.
If you have completed pledge forms and cash/cheques to submit to BRIGHT Run, please email info@brightrun.ca with the subject line "Donations" and our volunteers will coordinate their collection.
Here are some ideas:
Place a donation jar on your desk at work.
Ask your employer to match any money you raise.
Fill a water bottle with dimes – it adds up to about $100!
Hold a 50/50 draw or organize a bake sale.
Collecting pledges online
Online fundraising is fast, easy and convenient! On the website, you can personalize individual and team fundraising pages with photos and your own stories. You can email friends and family anywhere/anytime, and instantly link your personal or team fundraising page to Facebook, Twitter, or your preferred social media platform.
Ideas for online fundraising:
Personalize your fundraising page on the BRIGHT Run website.
Share your BRIGHT Run story through social media.
Add a photo of your team or the person you walk/run in honour or memory of.
Share a video talking about why you walk/run.
Email friends and family asking for donations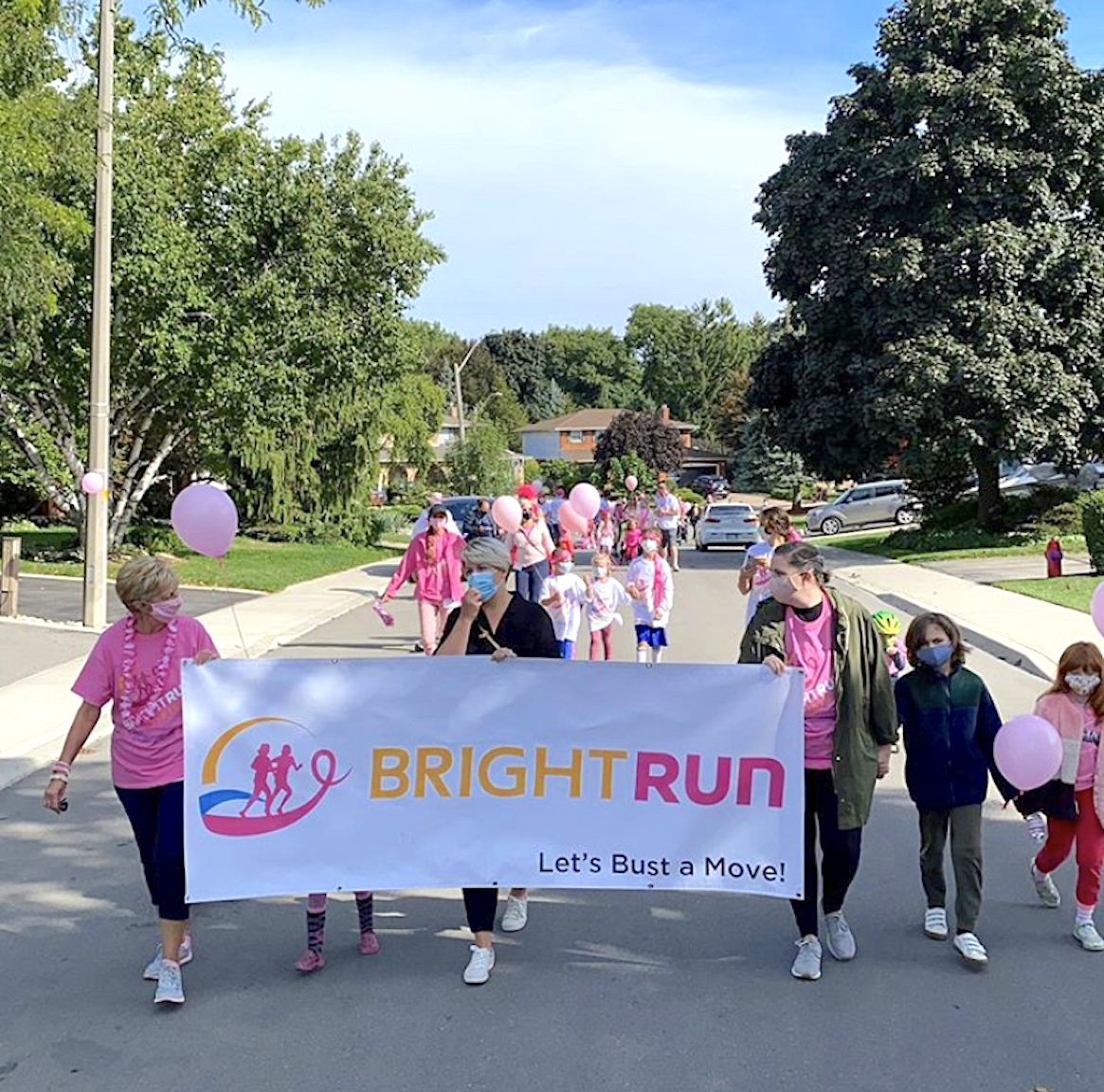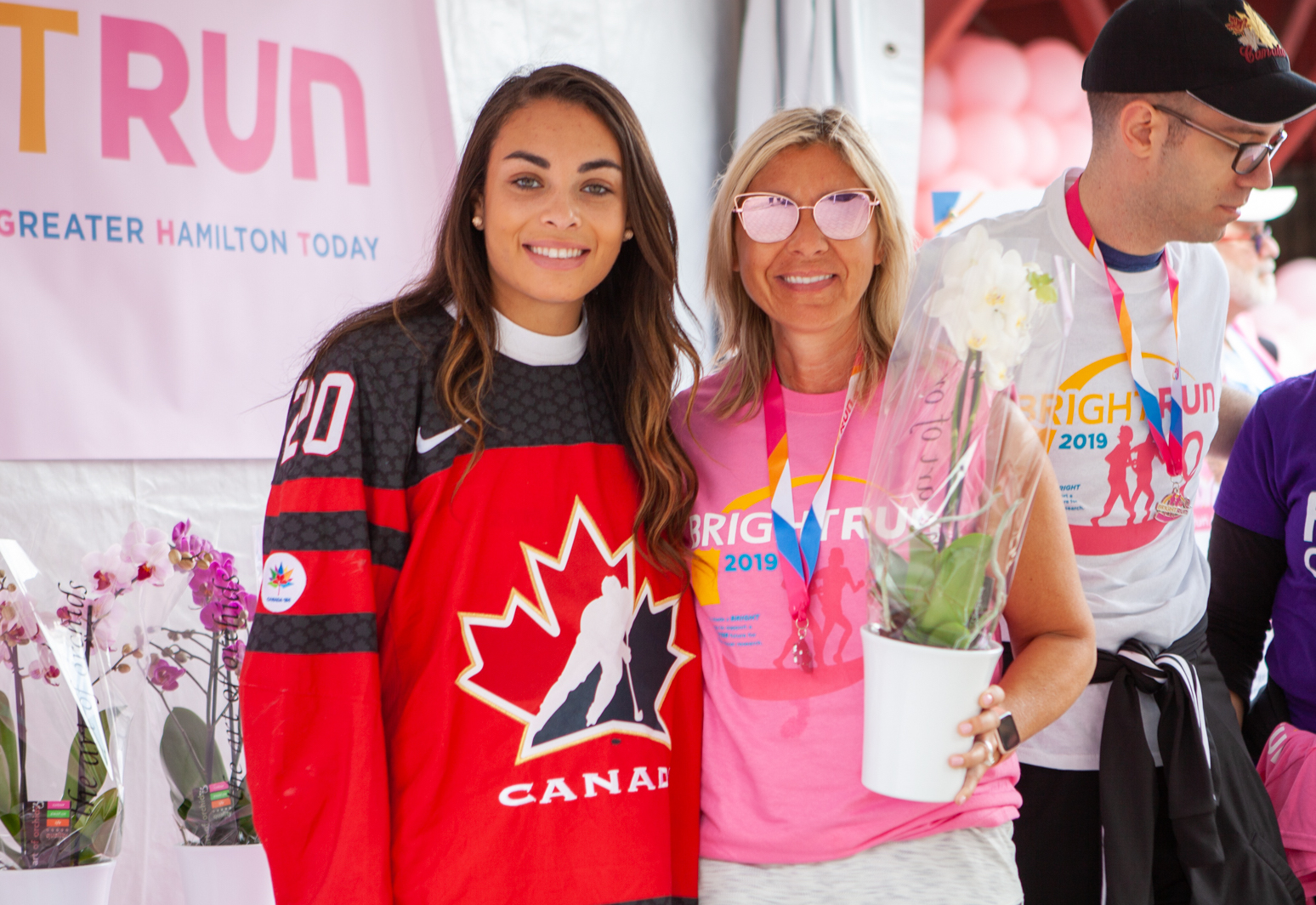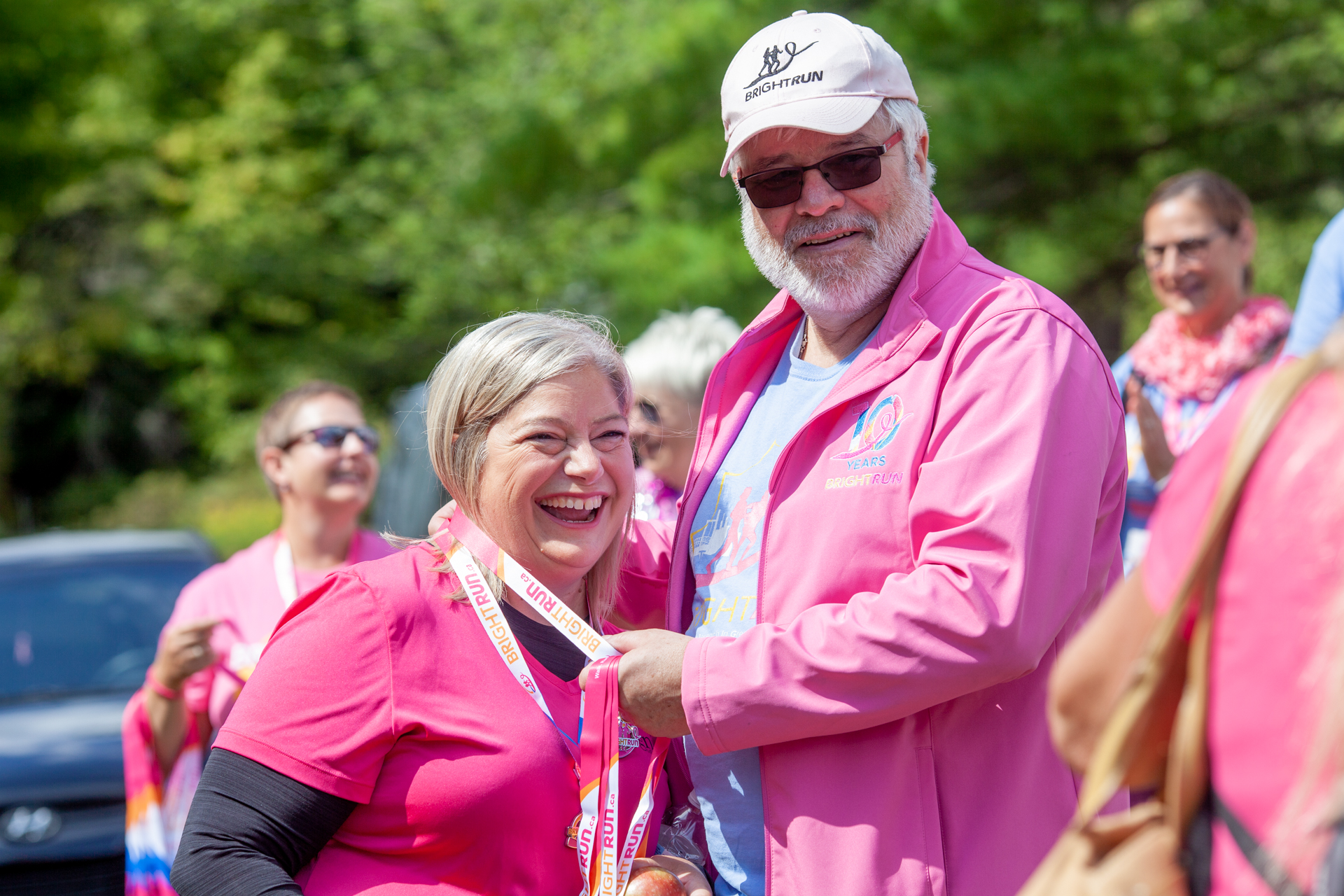 BRIGHT Bonus
Now that you are ready to start fundraising, we have a surprise! Every fundraising milestone is an important step. As your fundraising total grows, so does our token of thanks! Look at our 2023 BRIGHT Bonus Chart and get inspired to start your fundraising journey!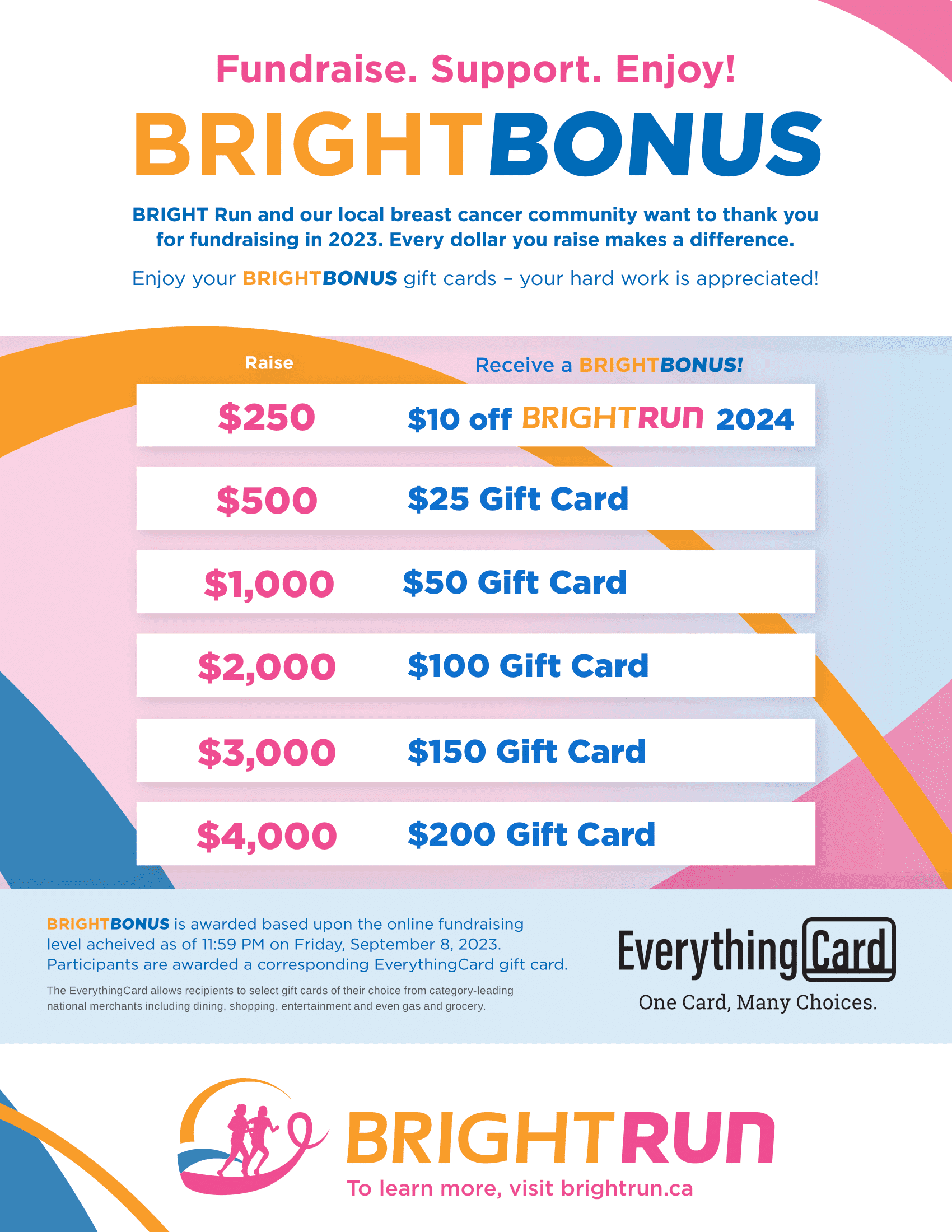 Join Our Newsletter!
If you are not currently registered for BRIGHT Run and have not participated in the past, you can sign up now and receive the BRIGHT eNewsletter!