WE're Going Virtual This Year!
Join us for the virtual event on
Saturday, September 11, 2021
We're Going Virtual This Year!
Join us for the virtual event on
Saturday,
September 11, 2021
BRIGHT RUN 2021
2020's virtual event was very different and in keeping with "safety first" but it was still jam-packed full of great people, amazing energy, and unparalleled support for breast cancer research. Keep your eye on your email for 2021 Event Day updates.
Here is our proposed Event Day schedule for 2021 when we meet again, virtually on Facebook Live.
BRIGHT RUN DAY
Saturday, September 11th, 2021
Pre-event Entertainment
(stay tuned for performer details)
Opening Ceremony @ 10am
Featuring KLite's Sunni Genesco, Dr. Ralph Meyer, Dr. Mark Levine, BRIGHT Chair Nancy McMillan, and our survivor spokesperson. Then, warm-up with the YWCA Encore team and get ready with our celebratory ribbon cutting!
Celebrate BRIGHT Run! @ 10:30 AM
Walk, run, cycle, play games…the sky's the limit for BRIGHT Run 2021! Participate in BRIGHT Run however you see fit, and share pictures and video so we can join in on the fun!
Tag us on Instagram @brightrunhamilton and Facebook @BrightRun. You can also hashtag #BRIGHTRun2021 to see what others are up to! We'll be sharing your posts throughout event day.
Closing Ceremony @ 12pm
Join us back on Facebook Live for the closing ceremony, including prize announcements and the presentation of this year's fundraising cheque!
a typical bright run day
There is a special spirit at the BRIGHT Run, an exhilarating feeling of excitement, hope and inspiration. It's the day when we all come together after months of fundraising, it's the day when the BRIGHT family shines its brightest. So get your pink on for the best BRIGHT day of the year.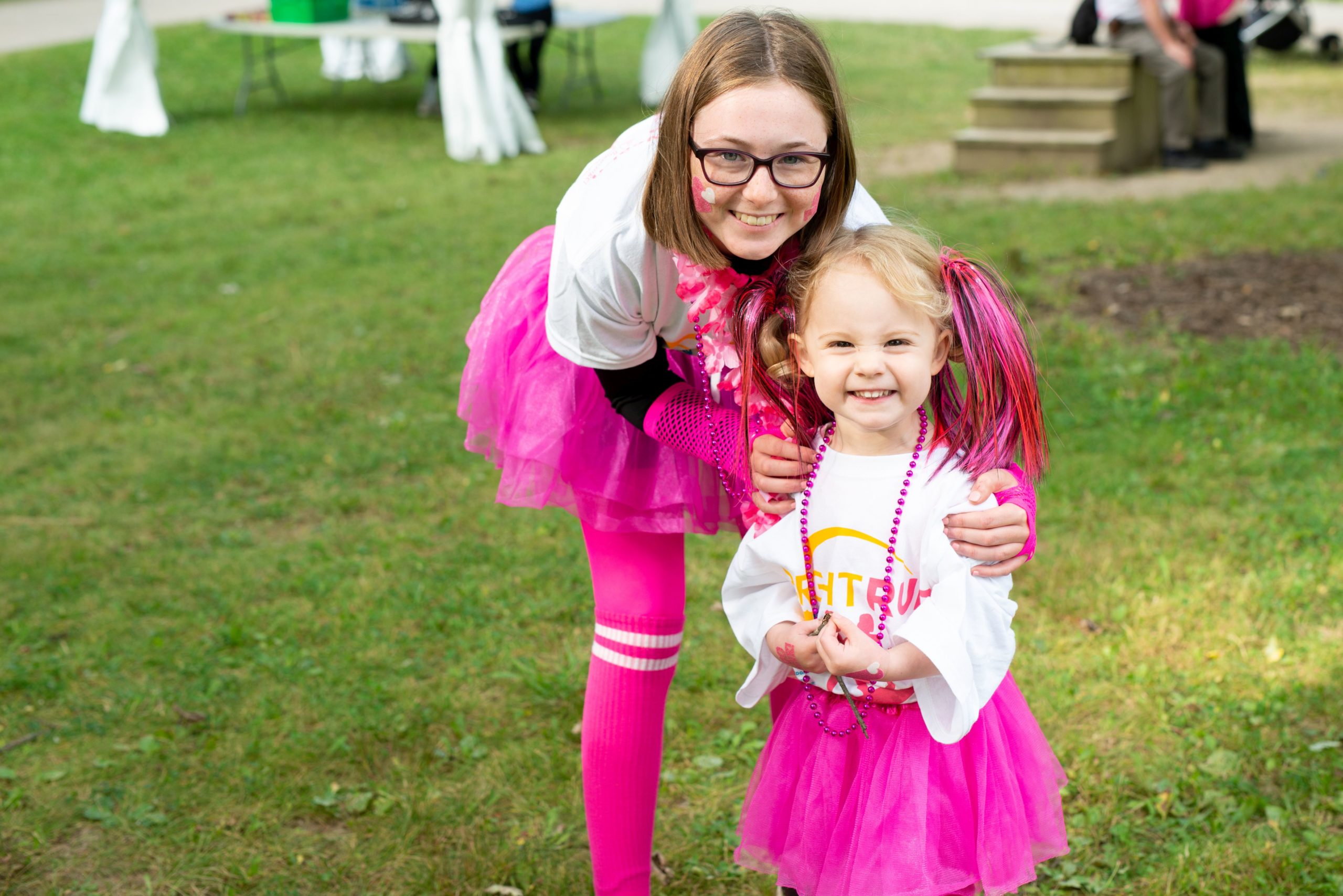 Here's what you need to know
Before Event Day
Give your fundraising one last push by asking family, friends, neighbours and coworkers to sponsor you.

Remember to enter your cash and cheque donations to your online total.
Click here for a guide on how to do it.

Keep your eye on your email leading up to September 11 for event details!