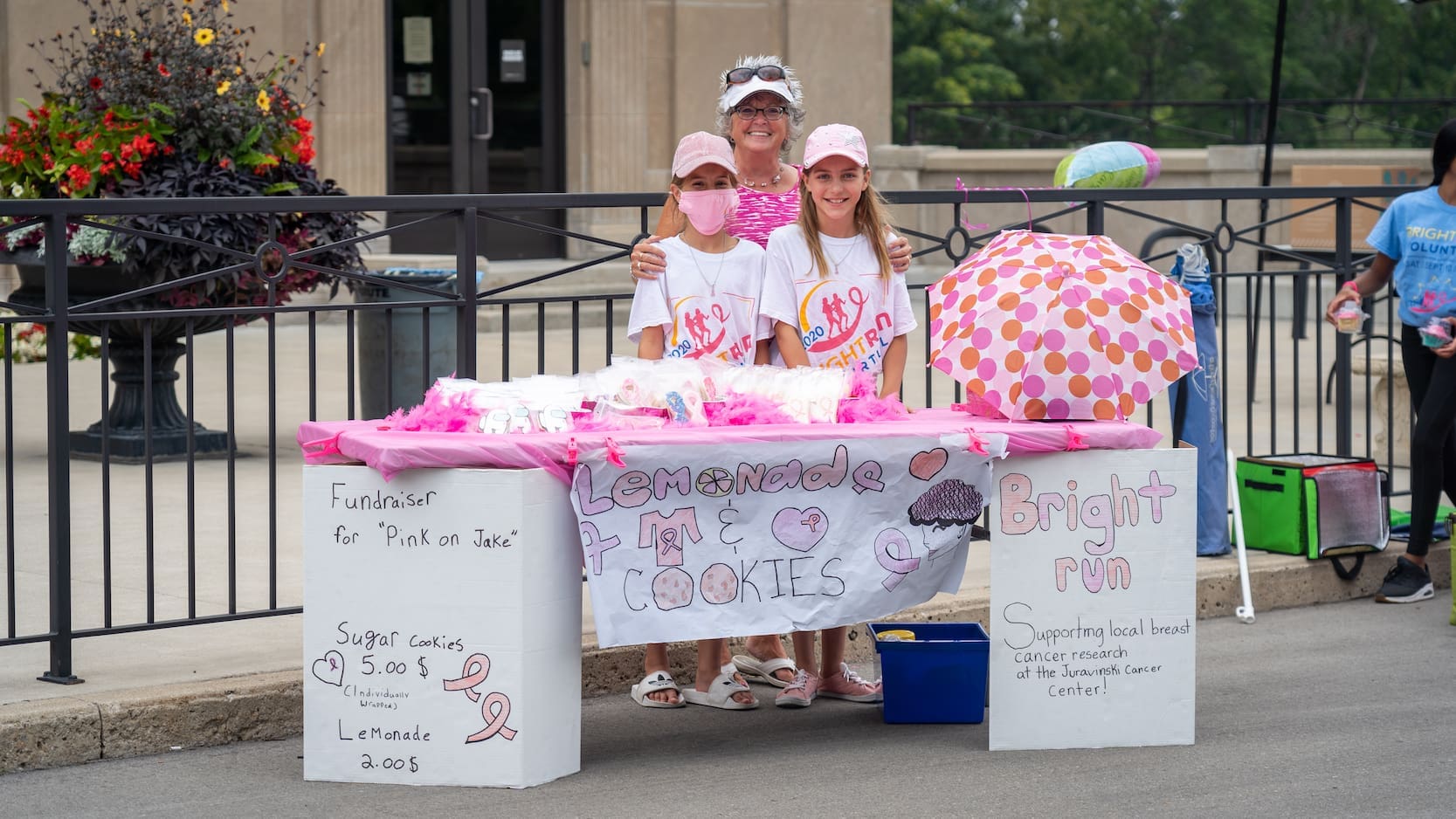 BRIGHT Run funds local research aimed at improving breast cancer treatment and outcomes.
When you donate, every dollar you give goes directly to local researchers at Hamilton's Juravinski Cancer Centre and McMaster University.
That's because BRIGHT Run is volunteer-driven and relies on our generous community partners to provide the funds, goods and services needed to host our exciting annual event.
Please donate now to support local breast cancer research!
To donate directly to BRIGHT Run, click Donate Now!
To donate to a participant or team, click Sponsor Now!