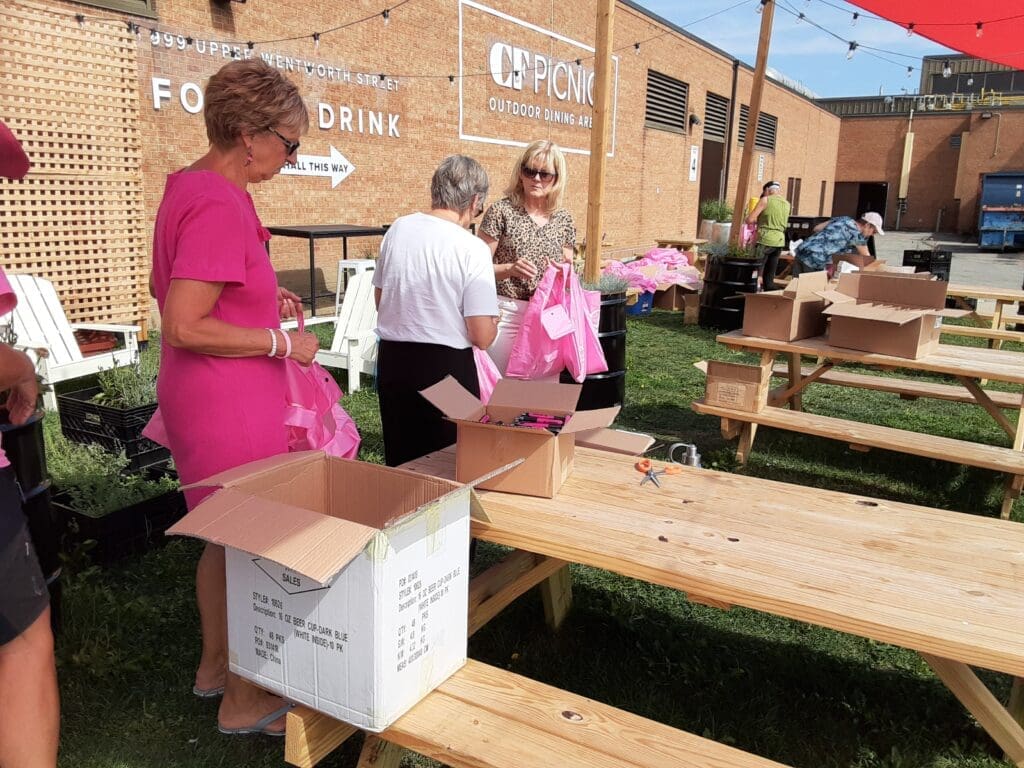 The swag bags are packed and waiting for you!

All you need to do is show up. You will receive your goodie bag and your virtual BRIGHT 2021 T-shirt from the comfort of your vehicle.

Join us this Wednesday, August 25 at LiUNA Station on James Street North for our second annual drive-through T-shirt pickup day. The event runs from 3 p.m. to 6.30 p.m., rain or shine.

It felt like Christmas Eve in August as the virtual BRIGHT 2021 custom bags were packed with a range of cool stuff to help you make your BRIGHT celebration colourful and fun!

Many thanks to the volunteers who filled the bags and to the management of Lime Ridge Mall for providing such a lovely space for doing so.

We want to see your smiling faces and your creativity in action. Dress up your car in pink, then create a colourful team sign and get ready for your close-up!

We'll be taking videos and photos so our panel of judges can select the most colourful/creative/fun/funny car. The winner will be announced on Facebook and Instagram and, yup, the winner gets a prize!

There will be several special guests, including Hamilton Tiger-Cats mascot Stripes, who will join us from 5 p.m. to 6.30 p.m., and 102.9 BOUNCE Radio, one of our generous community partners.

Volunteers will be on hand to say hey and to make sure you get the right T-shirt!
If you are picking up for more than yourself, please bring the names and T-shirt size so our volunteers know what you need and can check folks off our list.

As well, if you have been fundraising offline, please bring along pledge sheets and cash and cheque donations so we can ensure they are recorded correctly.

You'll know you're in the right place when you see our pink tent and hear the BRIGHT Run playlist. We can't wait to see you on Wednesday!