Ready to stay active this fall? Our partners at Kintec Hamilton have a challenge for you!
Their goal is to get 25% of the Hamilton population to increase their daily activity by 750 steps per day through the "Get Moving Hamilton Step Challenge." Choose any activity (walk, run, yoga, strength training, etc.) to get moving!
Use any app or device to track your movement. Kintec will be sharing some tips on staying active on your feet and there may be a prize or two along the way!
All eligible finishers will receive a $30 coupon to use in-store at the Kintec Hamilton location.
Find out how: https://bit.ly/KintecStepChallenge
The best part? It's FREE!
Grand Prize Winner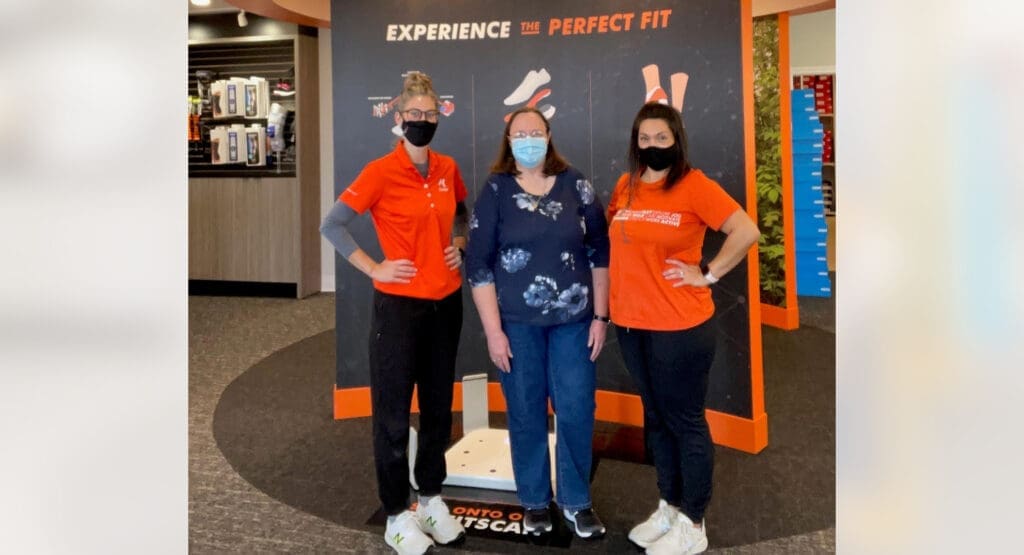 Congratulations to BRIGHT Run participant Diane O'Neill, grand prize winner of the BRIGHT/Kintec Step Up Challenge during the summer.
Diane participated in her 14th BRIGHT Run this year. Way to go, Diane!