Hello BRIGHT Run Family,
Happy August!
Often when I tell a person (not related to my area of research) what I do, I hear a summary line like 'ok, so you find patterns in data' in return.
Yes, I find patterns in data and often teach a computer to do that too. The formal academic/research field concerning the automatic detection of patterns or regularities in data is called Pattern Recognition (PR). When your data is digital images/videos, their acquisition, processing, and analysis, which often include finding patterns, is called Computer Vision (CV).
In research, interested people (from academia, industry, media, and enthusiasts) from specific research areas meet in organised research gatherings called conferences. In my area of work, one of the most important (attended by many people and high-quality research works are presented) conferences is named 'Computer Vision and Pattern Recognition, or CVPR.
CVPR is organised every year by the Institute of Electrical and Electronics Engineers (IEEE), a professional association for electronics, electrical engineers and other related disciplines. This year, it took place in Vancouver.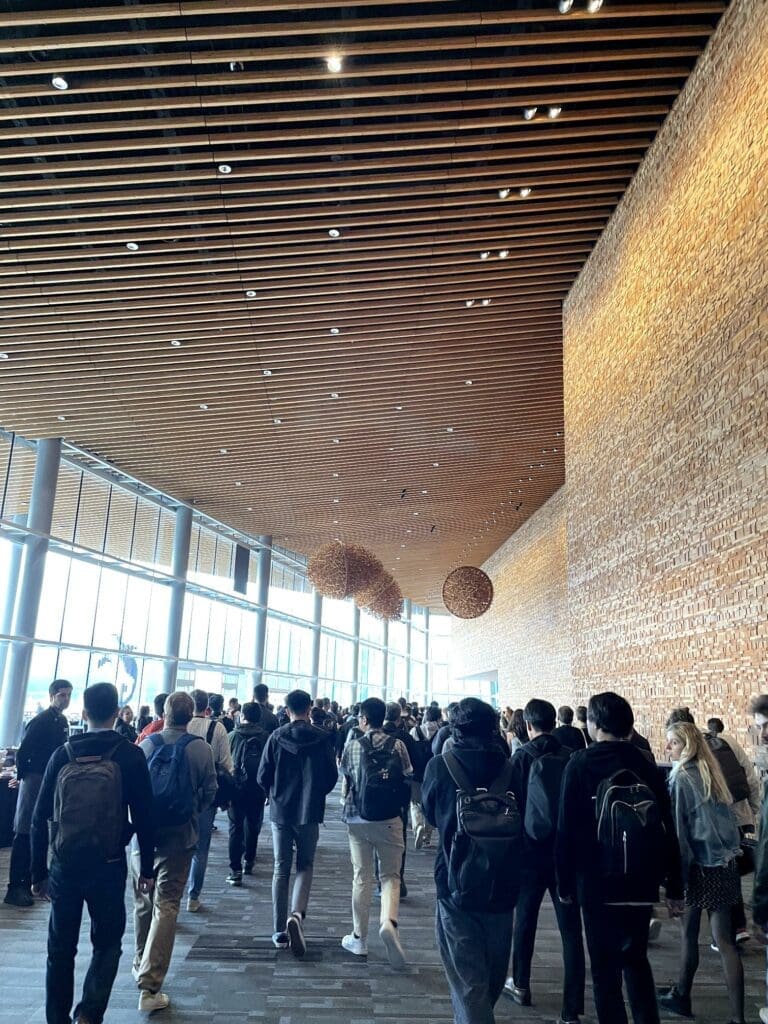 From 1983 to 2019, the conference was held for in-person attendees. It went fully virtual in 2020 and 2021 due to COVID. Since 2022, it has been in a hybrid format. This year, it was attended by more than 8,000 attendees from 75 countries. Of these attendees, more than 6,000 were in-person attendees. I was one of those in-person attendees.
There were 100 workshops, 33 tutorials and an expo. The expo was spread over a 21,200 sq. ft. space and attended by 116 leading organizations representing 15 countries. Tech giants such as Google, Meta, Amazon, Apple, and Intel were among them. Car manufacturing giants such as Toyota, Hyundai, and Tesla were also present, as they too are dependent on CV and PR for developing new technology.
There were also 2,359 state-of-the-art research papers presented at the conference. Over a three-day period, these papers were presented in two sessions (morning and afternoon) with each session having around 800 papers.
During those three days, I typically woke up very early to shortlist a set of papers (of 800) I want to learn from, attended keynote talks and plenary sessions, and talked and discussed with the presenters of the papers
I learned a lot from my fellow researchers during those three days, exchanged several ideas and thoughts, and made some connections with other interested researchers. It is great to see the diverse work and applications being developed by researchers across the world.
As I keep saying, our field is dynamic, and this conference tells me it is more dynamic than ever before. The most important pattern I noted here is that enormous human effort, ingenuity, intelligence, and of course, funding is acting behind the massive research that is pushing the boundaries of AI.
See you all at BRIGHT Run 2023 and thanks for your contributions to breast cancer research!
Best,
Ashirbani
Dr. Ashirbani Saha is the first holder of the BRIGHT Run Breast Cancer Learning Health System Chair, a permanent research position established by the BRIGHT Run in partnership with McMaster University.