Olympic gold medal hockey player Sarah Nurse has a new pair of CCM skates and they're very cool. And they're pretty BRIGHT!
Adorned with BRIGHT Run pink and yellow, along with the BRIGHT logo displayed prominently, the skates also feature our BRIGHT ambassador's signature.
In a video posted to CCM's Facebook page, Alain Kieu, production graphic design lead, talked about Sarah's input into the design of the breast cancer special edition skates.
"We took all your suggestions to make it yours as much as possible," he said.
Sarah was clearly excited to see the special skates for the first time.
"This is so meaningful," Sarah said of the BRIGHT Run themed skates. "This is so special. It's so cool we are able to do something like this and highlight the BRIGHT Run."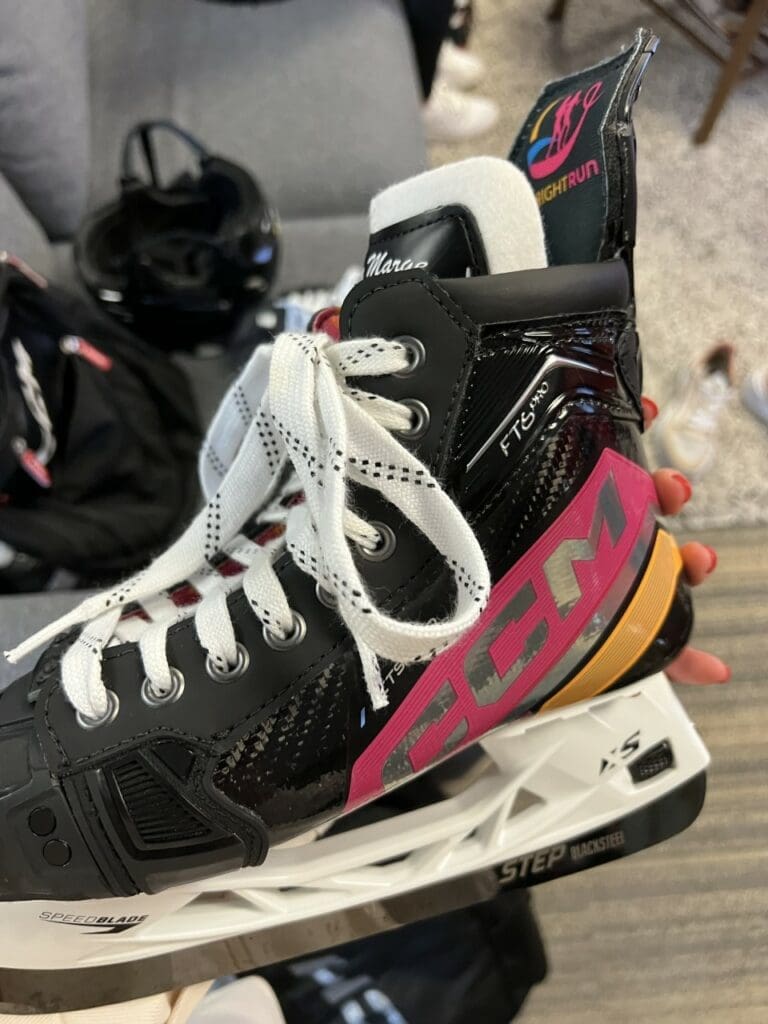 Sarah and CCM previously collaborated to createa limited edition golden JetSpeed FT5 Pro stick to celebrate Sarah's Olympic achievements. 
Sarah, who plays forward for Team Canada, has been a BRIGHT Run ambassador since 2018. In last year's Winter Olympics in Beijing, Team Canada beat the American women's hockey team to win the gold, and Sarah earned an Olympic-record 18 points, breaking the record set by women's hockey legend Hayley Wickenheiser set in 2006.
To watch the video, click here: